The Trust in Testing Certification will help license holders and consumers identify high-quality lab testing and tested products to build more trust and transparency in the cannabis industry.
Today, SC Labs and ACT Lab are pleased to announce the Trust In Testing Certification, a set of enhanced national standards for cannabis testing. As the largest cannabis testing labs in the U.S, spanning over nine states and testing thousands of cannabis brands, ACT Lab and SC Labs are jointly taking a stand for consumer safety by outlining the most stringent lab quality requirements to ensure brands and consumers can trust their lab testing data. As more states continue legalizing cannabis, Trust In Testing will help businesses looking to expand their operations into these new markets approach consumers with the confidence that their products are safe and reliable.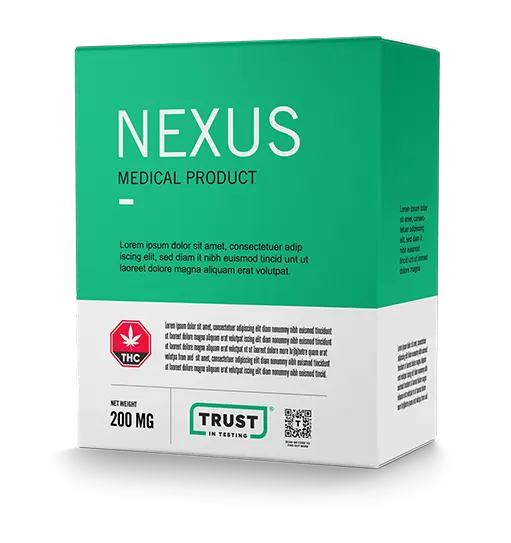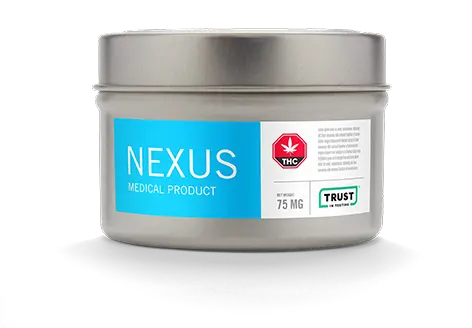 Through over two decades of combined experience, ACT and SC have evaluated the lab regulatory standards across all states that have legalized cannabis today and combined the most sensible and stringent quality standards to develop the Trust In Testing Certification. This includes more frequent and regular proficiency testing, the use of state-of-the-art quality management systems, and internal employee ethics and training programs, among other requirements. These standards ensure that labs are not only compliant with state regulations but are continuously raising the bar to provide partner brands and consumers with the most accurate and reliable results. This Certification is the lab's burden to maintain for the benefit of brands, the end consumer, and ultimately the legal cannabis market at large. Brands that utilize a Trust in Testing Certified lab are allowed to put the Trust In Testing seal on their packaging, communicating to end consumers their commitment to quality.
Through the Trust In Testing Certification, brands now have a way of identifying labs that are meeting the highest threshold standards across states. It also allows brands to unify their own protocols in choosing a testing partner
– Jeff Journey, CEO, SC Labs
"Today, the burden of identifying high-quality compliant labs falls on the operators and brands within each state. This leads to decentralized decision-making and considerable risk. Through the Trust In Testing Certification, brands now have a way of identifying labs that are meeting the highest threshold standards across states. It also allows brands to unify their own protocols in choosing a testing partner," said Jeff Journey, CEO of SC Labs. "SC Labs is proud to be partnering with ACT Lab at the forefront of the movement to create safer cannabis through a more reliable cannabis testing landscape in the U.S. The Trust In Testing program is a transparent and collaborative process that will give consumers the confidence that they are purchasing high-quality products."
"ACT Lab believes that consumers have the right to know what is in their cannabis. This is a pervasive problem stretching across the entire country. The risk of testing result inaccuracy is greater than ever for cannabis brands hoping to deliver safe and reliable products to their customers as allegations of testing fraud are rampant across the country," said Michael Drozd, CEO of ACT Lab. "Poor quality testing data can adversely impact brand reputation, resulting in loss of business, hefty fines, or, in some cases, licenses being revoked. And worst of all, it erodes customer confidence, has a negative financial impact, and presents a potential consumer safety risk."
Cannabis brands are increasingly being asked by investors and other stakeholders about the controls employed by the labs testing their product. The Trust In Testing program is designed to address these concerns by enabling partners to respond to these inquiries by providing evidence of the enhanced standards used by their labs, lowering the risk of business interruption due to state regulatory action and damaging lawsuits when using a low-quality testing partner.
SC and ACT Lab are the founding participating labs in the Trust In Testing Certification. Cannabis brands that want to demonstrate their commitment to quality and provide reliable data may use the Trust in Testing seal on products that have been tested by a Trust in Testing Certified Lab. Similar to the "Certified Organic" seal commonly seen in the produce aisle, the Trust in Testing seal provides a simple way for cannabis consumers to feel confident that the products they are purchasing and consuming have successfully passed all potency and contaminant testing requirements.
Cannabis brands and testing Laboratories seeking to participate in the program should contact SC Labs or ACT Lab to learn more.
For more detailed information on specific criteria labs that are Trust-In-Testing Certified, or to receive your Trust In Testing Certification, visit: trustintesting.org.

About SC Laboratories
With more than 12 years of experience helping companies deliver safe products to the emerging marketplace, SC Labs is focused on establishing new testing standards and methodologies designed for speed, efficiency, and safety. SC Labs helps its clients navigate complex regulatory requirements while providing them unmatched scientific expertise and state-of-the-art resources. SC Labs also specializes in mitigating risk through its state-of-the-art compliance software, Chorus, to ensure cannabis businesses are up-to-date and compliant with the changing regulatory landscape. SC Labs is licensed and accredited in California, Oregon, Colorado, and Michigan with a growth strategy designed to serve quality cannabis and hemp brands across the nation and around the world. To learn more, visit SCLabs.com.
About ACT Lab
ACT Lab provides critical lab testing services for licensed cultivators and processors. ACT Lab is licensed and accredited in Illinois, Pennsylvania, Michigan, Ohio, Florida and New York with expansions into Massachusetts, and New Jersey underway. ACT Lab is the nation's largest testing network operating under a single private ownership structure, driving operational consistency and standardization across our footprint, and delivering a best-in-class, predictable supply chain partnership. ACT Lab is ISO/IEC 17025:2017 and has quality systems in place that go beyond what is required in the Cannabis Industry, mirroring what's seen in the pharmaceutical industry. ACT offers a suite of consultative solutions that span compliance testing, quality, formulation, and facility monitoring to optimize processes, manage risk, and drive speed to market. To learn more, visit ACTLab.com